From warm colors to Halloween going through the deer's slab
We love the colored leaves that line the walking paths, walking in the undergrowth and help our children discover what nature brings to this season: mushrooms, chestnuts or even acorns that we can pick up and give to our friends the boars, deers, donkeys…
Le Domaine & ses décors d'automne
From mid-September, find a beautiful automnal atmosphere all around the Domaine, ideas of ludic activities to do with your children, even places specially decorated to take pictures and keep a lovely souvenir of your visit.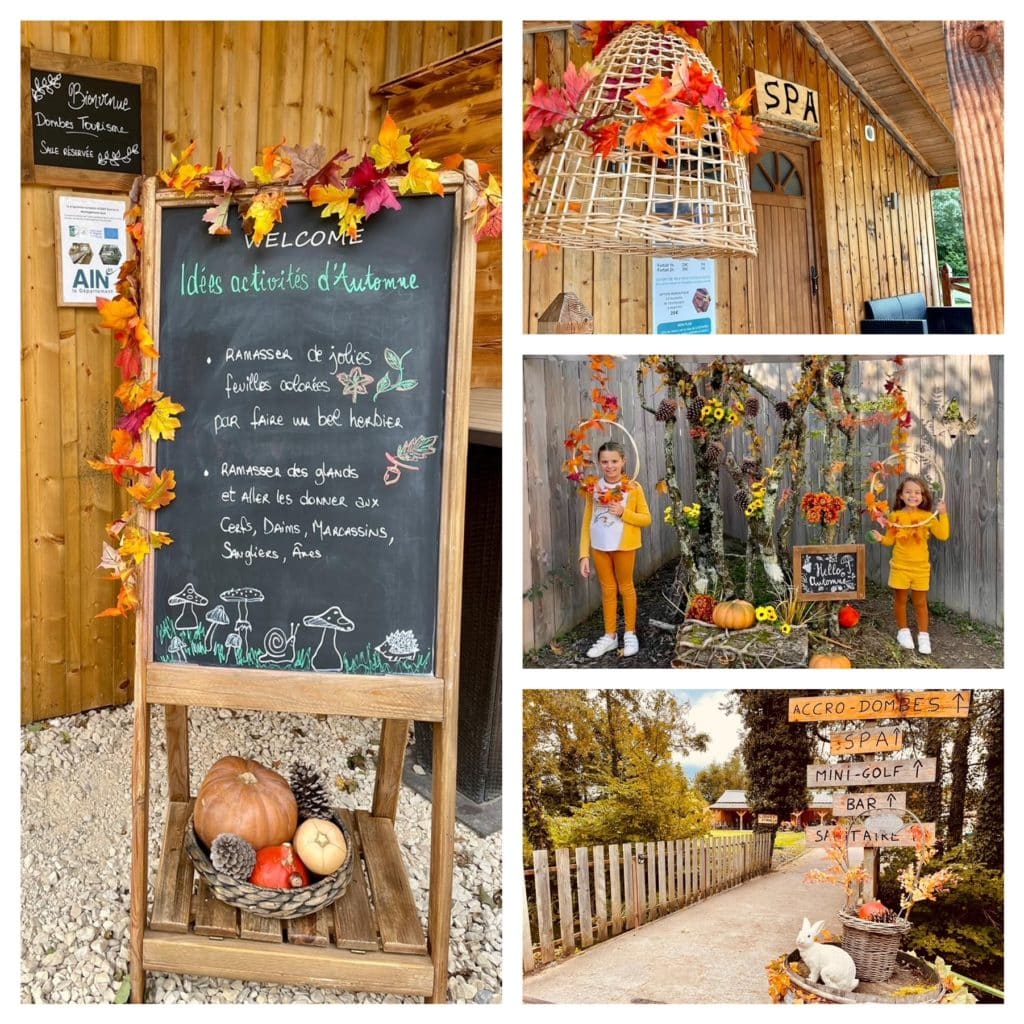 A nature experience
It is the time of the year when the rythm of our life and of nature evolve the most at the Domaine.
The days are getting shorter but we can still enjoy sunny and sweet days to profit from the new warm shades that colour our landscapes ! The weathers changes, the temperatures are getting a bit lower… the fog settles on the pond every morning and offers us a mystical and peaceful landscape.
Autumn – warm colors – fog on the pond – fireplace – wellness area – deer's slag – ecolodges
Discover or [re]discover the Domaine during this gorgeous period
Either for a day to get some fresh air by booking one of our outdoor activities
Either for an experience in one of our unusual ecolodges :
Perched cabin
Floating cabin
Cabin in the middle of animals
Either by preparing a camping getaway 100% nature
in a mobil home ( 4 à 8 personnes )
casa home ( 5 pers max )
meublé de tourisme ( 4 pers max )
A total immersion with the experience of the deer's slag
Autumn, it is also the change of the animals' behaviours, while some are preparing for hibernation, other prepare the breeding season. It is what happens in our animal parks with our young deers that are going on an adventure, forgetting every caution to conquer the females.
During this period, the animals lovers will be delighted! We can hear the famous "slag". It resonates in the entire Domaine for a few weeks from the beginning of October. The louder and the more raucours the scream is, the more the male will intimidate its rival. But when he does not dissuade it enough, there will be a fight and you will have the chance to hear the sound of the woods clash from the terrace of your ecolodge.
What are the lodges in the middle of the deer's park?
The Domaine prepares Halloween
During the Toussaint holidays, you will come across pumpkins in every corner, scary witches, nice ghosts, skeletons coming out of the ground and scary zombies… Halloween invited itself to the Domaine for a mystical atmosphere! 
You come to the Domaine during the Toussaint season, hold on to your camera, take pictures with our different decors (on the pond shore or in the animal area)
You didn't book yet enjoy the last discounts of the year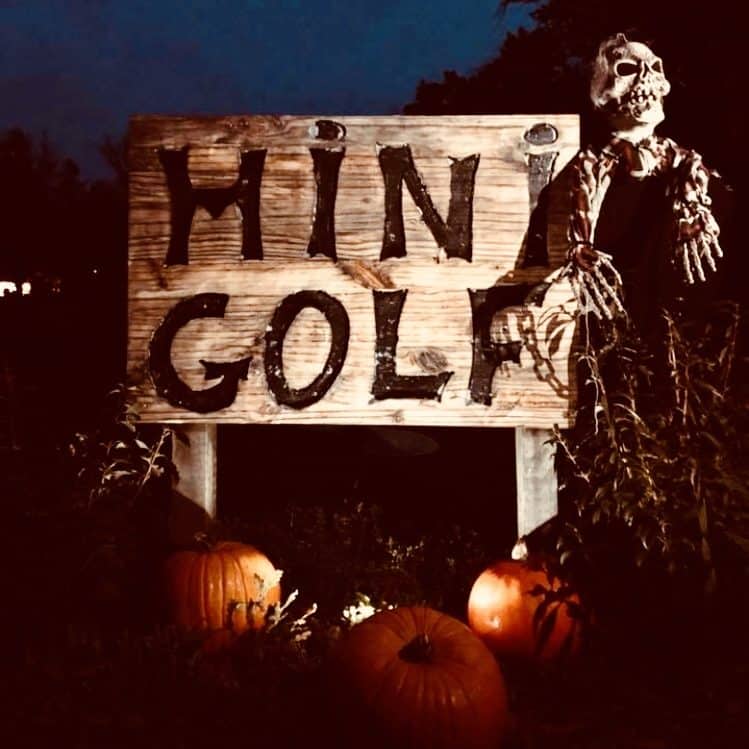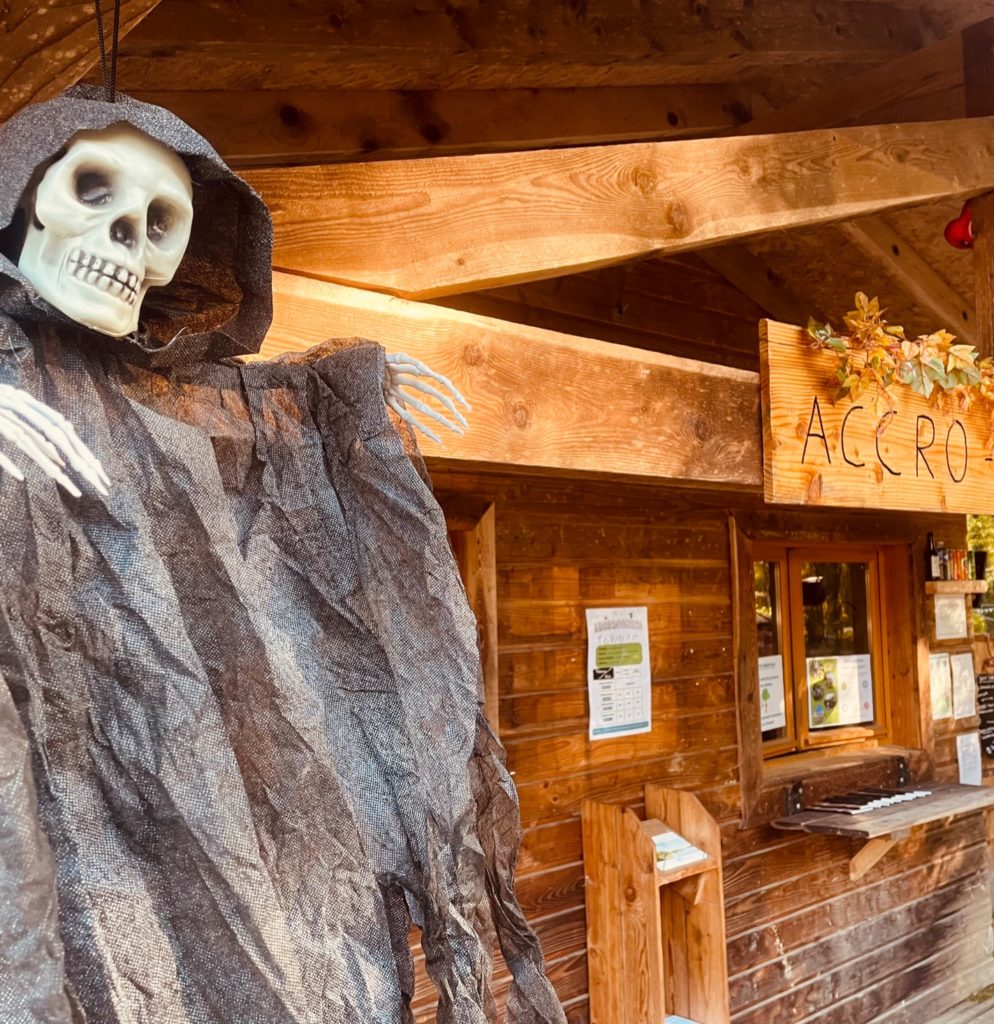 Good plan
Come disguised and win a child mini gold entry !